School Information
The broad and balanced curriculum provides the essential skills of literacy, numeracy and technology. Years 7 to 9 build on students' strengths and interests to prepare them for GCSE work in Years 10 and 11. All students study English, mathematics, science and religious education. The exciting range of other GCSE subjects includes Latin and the separate sciences of biology, chemistry and physics – taught in our cutting edge science block. Additional support is always available for whoever might need it, including gifted and talented students.
Art, music and drama also enjoy facilities of the highest calibre, providing students with the opportunity to nurture talents, express themselves artistically and grow in confidence.
Sport is an important part of life at The Peterborough School and every pupil is encouraged to take part in a wide range of activities. Older students participate in golf, ice skating and rowing. The School's reputation in rowing is enviable, with several students crowned national champions.
Pupils at The Peterborough School are embarking on a lifetime of learning. They are encouraged to take responsibility for their own learning and personal development through independent project work. Unusual and diverse topics are explored using the School's extensive research resources.
Pupils also learn about themselves as they acquire the experience and confidence to make decisions and tackle successfully the moral, social and cultural issues that are part of growing up.
46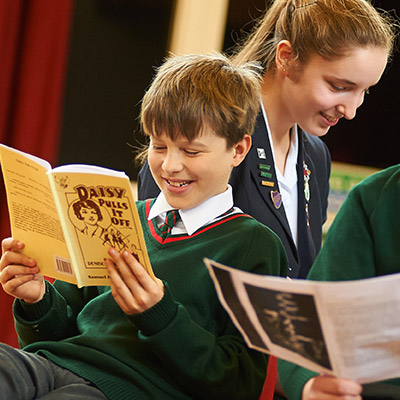 56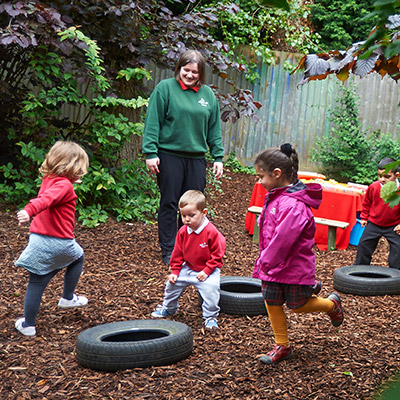 School History

The School was founded in 1895 and was originally a girls' school situated in Park Road in Peterborough. It moved to spacious new premises with ample grounds at Westwood House, Thorpe Road in 1936. In 1968, the School was incorporated into the Woodard Corporation.

1937 to 2000

In the August of 1937, a new Head, Miss Helen Mattock (later Mrs Belgion) was appointed, with only 7 pupils in the school. Her leadership must have been dynamic because by the end of 1937, there were 33 pupils. In September 1938, there were 64 pupils and Mrs Belgion was determined that the School would continue to grow and by 1949 there were 200 pupils, mostly day girls but with some weekly and termly boarders.

Today

The School has seen many changes since its Victorian beginnings with several major developments and a constant programme of modernization and improvement. But the historic core of Westwood House remains and the newer facilities blend comfortably into the charming grounds. Former pupils, known as Westwoodians, will be pleased to learn that the school still aims to "Be valiant" and provides "education with character".
Aims & Ethos
The School aims to unlock the potential of each and every child
The School will develop, nurture and achieve:
Academic Excellence
Passion for Learning
Confidence
Teamwork
Creativity
Leadership
Spiritual and Moral Values
in a stimulating learning environment and will enable pupils to achieve success in an ever changing world, from six weeks to Sixth Form and beyond…..
Click on the key to find out more

There are many wonderful aspects to an education at The Peterborough School and students will enjoy numerous experiences and activities which cover many different areas, both within the School timetable and outside it, either at School or as a member of outside organisations.
The aims of the School are to develop, nurture and enable pupils to achieve across seven particular areas and we believe that experiencing and gaining recognition in all these areas will provide them with a truly all-round education.
Academic Excellence

Creativity

Confidence

Spiritual & Moral Values

Leadership Skills

Passion for Learning

Teamwork
Academic Excellence

We are a high achieving School and where individual students show excellence academically, whether in particular pieces of work, in tests, in examinations or extra curricular challenges, their achievements are recognised and rewarded.

Creativity

There are many opportunities to show creativity at this School. Students are encouraged to develop their creativity and display excellence in Music, Art, Drama, Choir participation, 'Create', School productions. Equally, wherever students show creativity in their work or School life their efforts are acknowledged.

Confidence

Our 'have a go' culture ensures all pupils are given the opportunity to shine. Developments in individual students' confidence are encouraged and recognised.

Spiritual & Moral Values

Work with the Charity Committee, Chapel attendance and buddy systems are highly valued and contribute to the School and Woodard ethos.

Leadership Skills

Opportunities to develop leadership skills are widely available to students of all ages, including gaining one of the many positions of responsibility and where leadership is exhibited in clubs, on committees, in the House system, through the School Council, in extra curricular activities and on the sports field.

Passion for Learning

We believe children learn well when they are happy at School and it is extremely important to develop in them a real love of learning. Effort, success and 'going the extra mile' in any subject or extra curricular activity is very important.

Teamwork

There are many opportunities for students to gain recognition for teamwork. Participation in sports teams, involvement with the Duke of Edinburgh's Award, with St John Ambulance, in Young Enterprise and in Independent Learning projects are some but there are many more.