Meet the team
Welcome to our Meet the Team page, introducing teaching and support staff from across our School and Nursery. Click the links below to find out more about our Senior Leadership Team, Heads of Department, Heads of Key Stage and Nursery team.

mr Adrian meadows
Headmaster
---
I grew up in Skegness, Lincolnshire, where I attended Skegness Grammar School serving as Head Boy. I left school to study Physics at Manchester University, before completing my teaching qualification at Cambridge University. Before joining The Peterborough School, I was Head of Physics and Electronics at Merchiston Castle School in Edinburgh from September 1999, after starting my teaching career there in 1996. I have been Headteacher of TPS, since September 2007. The school educated girls only in the Senior School before becoming coeducational in September 2010. Previously, I was Director of Studies at TPS from September 2003, and was responsible for the academic performance of the school and ICT strategy. As Headteacher, I take responsibility for the overall leadership and management of the School and business. I am the Honorary Treasurer for the Society of Heads and I am an Independent School's Team Inspector. I enjoy looking after our garden, have a very active interest in technology and have a passion for mountain biking and road cycling.

mr Ross Cameron
Deputy Headteacher
---
I have been at TPS for seven years as Deputy Headmaster, having previously been at Redmaids' High School in Bristol, and before that at Millfield School in Somerset. I gained a First Class Honours degree in History from the University of Southampton, having studied history and international relations; and still have the privilege of teaching some history at TPS. I chose a career in education consciously, as a late entrant to the profession, in order to pursue my academic and sporting interests and passion for communicating these interests to students. I spent many years marking A Level history examinations for OCR; have previously been a governor at a primary school and a junior rugby coach, and currently sit on the Society of Head's Deputy Heads' Committee. I am an avid follower of Cardiff Blues rugby team and Cardiff City football club.

Mrs Ann-marie elding
Head of Preparatory School
---
I have been at The Peterborough School since 2002 and have been The Head of Preparatory School since 2007. I have a Bachelor of Education Honours Degree, as well as a Masters in Education in Leadership and Management. I sit on the Society of Heads on the Head of Junior Schools Committee and Sports and Creative Arts Committee, and I am an Independent School's Team Inspector and a Local Authority Early Years Moderator.

Mr Angus Stroud
Director of Sixth Form
---
I joined the Peterborough School in June 2017 as Director of Sixth Form, coming from Madrid where I ran the university admissions programme for a large international school. Prior to this, I had worked for 20 years in Sixth Form Colleges in a number of Student Services management roles. I graduated with a degree in History from Oriel College, Oxford and still enjoy teaching the subject at GCSE and A level. I have also held a Schoolteacher Fellowship at Corpus Christi Cambridge, where I wrote an A level textbook on 17th century English History. My interests outside work include playing golf (badly) and following the fluctuating fortunes of Leeds Utd FC. I also enjoy choral music and the opportunity to sing bass with the Chapel Choir at the School.

Mr Mark pryor
Head of Pastoral Care
---
I joined TPS during the middle of the COVID-19 lockdown from Rossall School in Lancashire. I am looking to help lead the school in continuing to provide excellent pastoral care and guidance to pupils, staff and the wider school community and have specific responsibility for Safeguarding within the School. A proud Cornishman by birth, I have studied and worked in different areas of the UK and I am looking forward to getting to know Peterborough. As Senior Master at Rossall, I had responsibility for safeguarding across the whole school as well as running much of the day-to-day routine of an international boarding school. Prior to working at Rossall, I spent 11 years at Sherborne School in Dorset where I ran a boys' boarding house alongside teaching Maths and coaching games. Throughout my career, I have held key pastoral roles and believe that excellent pastoral care and support is key to the development of young people.
Away from school, I enjoy sport and play golf, run (slowly!) and cycle (on the flat!). I am also a season ticket holder at Rotherham United and hope that Rotherham and Peterborough United both get promotion to the Championship for next season. When time permits, I am a keen woodworker and woodturner and have taken on many projects both large and small.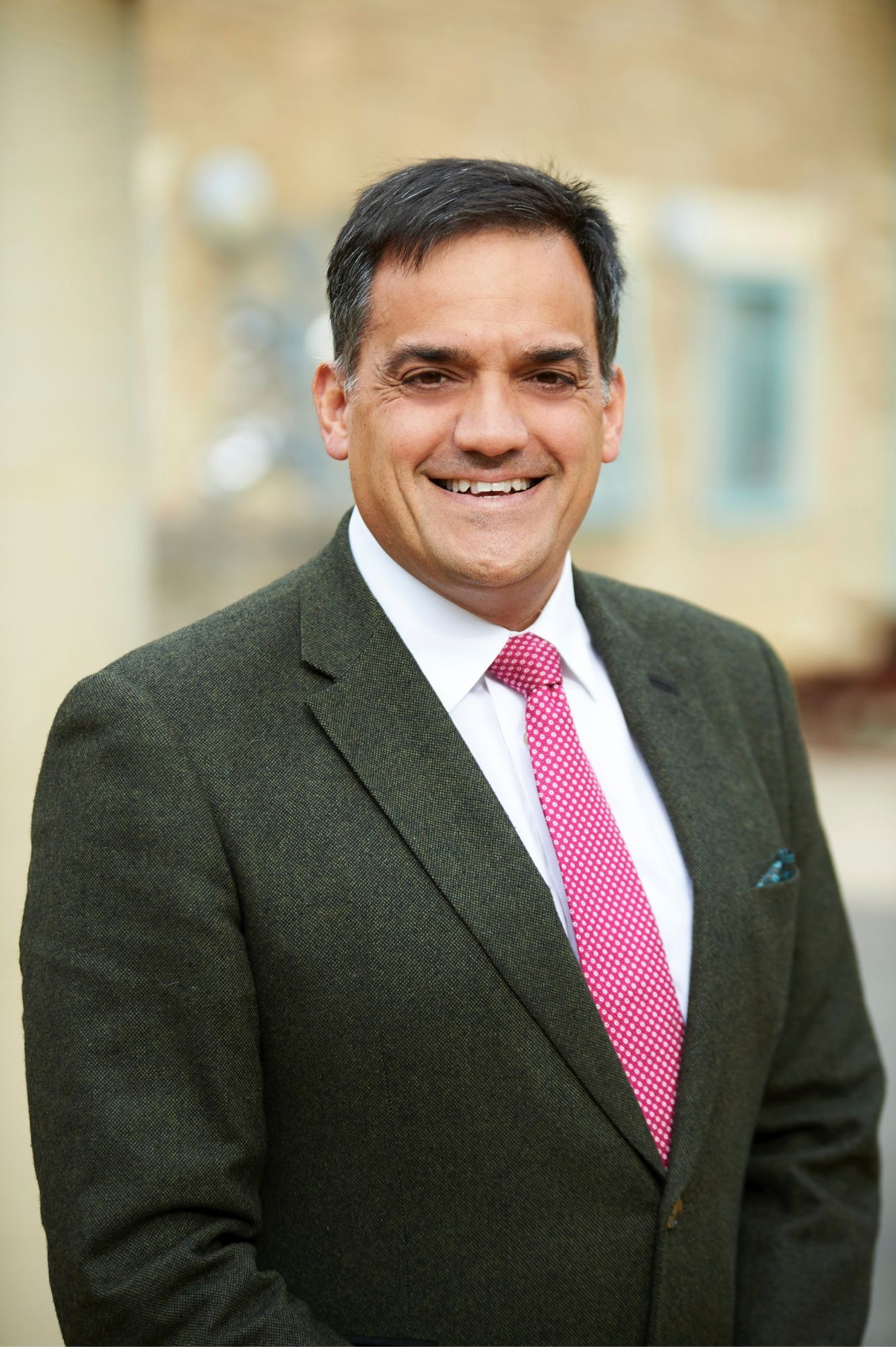 Mr Steve dharamraj
Bursar
---
I was born and brought up in rural Hampshire. I attended Churcher's College and then Christ Church College, Canterbury, where I was awarded a degree in Geography and Education. I have subsequently gained three Master's Degrees over the years from The Open University, King's College London and Staffordshire University. I joined The Peterborough School in April 2019 as the Bursar, having spent 30 years in the Royal Air Force where I rose to the rank of Group Captain. I have served all over the world, including operational tours in Iraq and Afghanistan. My final position was as the Commandant of the Royal Air Force Central Training School. In my spare time, I enjoy being outdoors; I am a keen runner and kayaker. I also volunteer for the Duke of Edinburgh's Award Scheme as a Programme Manager for the Bronze Award, an Expedition Supervisor and an Assessor.
miss Saira Kauser
Acting Nursery Manager
---
I graduated from Nottingham Trent University with a Bachelor of Arts in Childhood Studies. I began my working life at The Peterborough School Nursery in 2017 as a Childcare Practitioner, in February 2020 I was appointed as the Deputy Nursery Manager. I enjoy coming to work as every day is a different challenge.
During my spare time, I enjoy spending with family and friends. I also bake cupcakes as a hobby and will often support local charities with fun day events.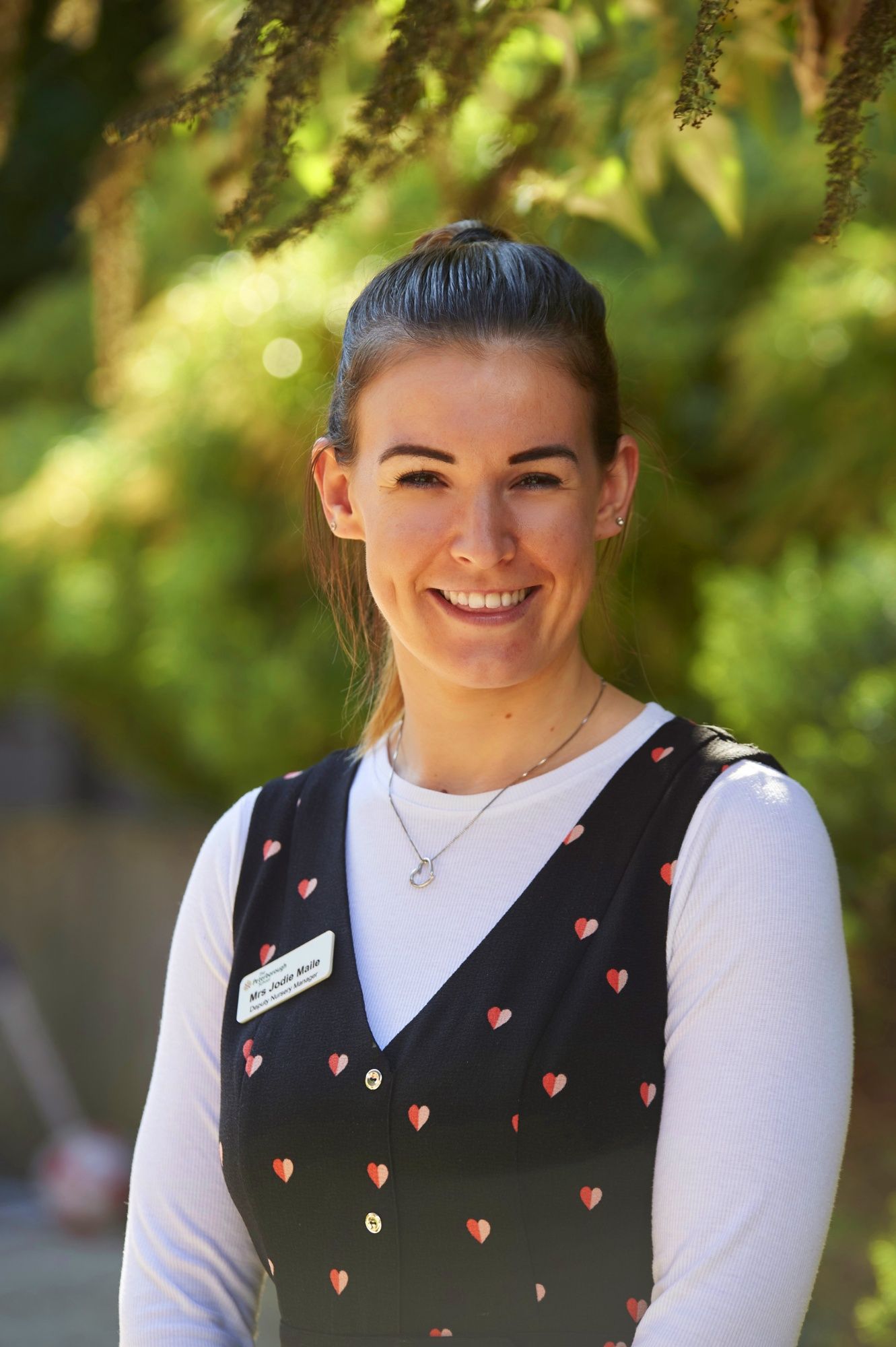 mrs jodie maile
Deputy Nursery Manager
---
I joined The Peterborough School Nursery in September 2013 after completing a level 3 qualification in childcare, I started as a practitioner in the Baby Room and then progressed onto Toddler Room Leader. I then undertook a team-leading qualification and completed my foundation degree in Childcare.
In September 2017 I become Deputy Nursery manager and enjoy coming to work every day as every day is different. In my spare time, I enjoy visiting different places with my daughter.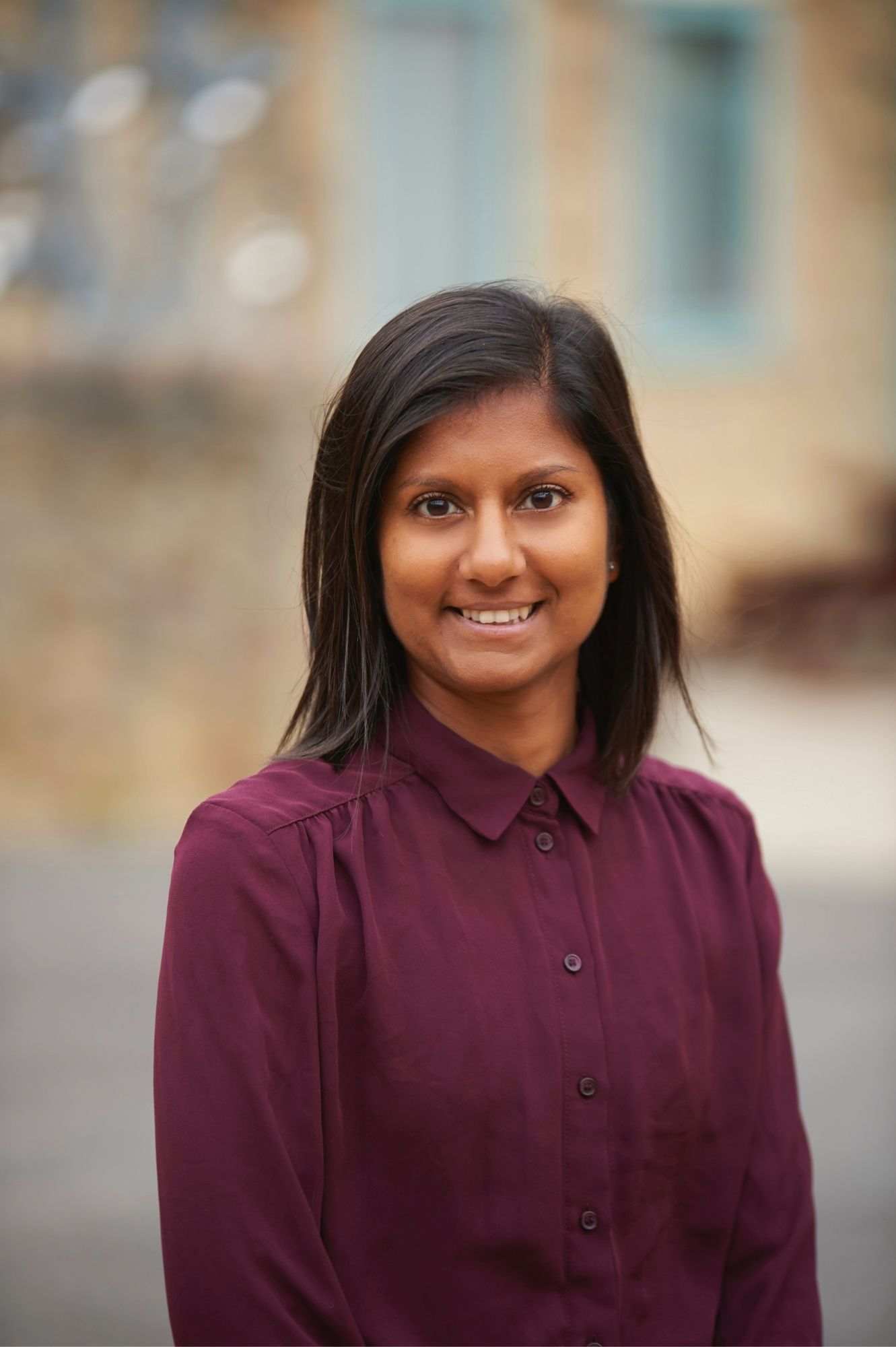 ms Amee Garala
Key Stage 1 Leader
---
I graduated from Loughborough University with a Bachelor of Science in Sport. I began my working life as a Disability Sports Officer before returning to education to complete my Post Graduate Certificate in Primary Education at Nottingham University in 2010. I taught at a local Peterborough Primary School before joining The Peterborough School in 2013, taking on the role of Key Stage One Leader shortly afterwards. My passion lies within Key Stage One as I believe this is an important time which sees children becoming learners for life and developing an independent inquisitiveness. As Key Stage One Leader, I work closely with the Year 1 and 2 team to support and monitor the progress of each child, ensuring the transition from Early Years is successful as well as preparing them for their next step into Key Stage Two. I am also subject leader for English within this phase.
Dancing is a passion of mine and I run the Preparatory Dance and Country Dancing Club. Outside of school, I run a Special Needs Cheerleading Team. In my spare time, I am a keen runner and like to keep myself fit. I enjoy spending time with family and friends and have an interest in astronomy and night photography.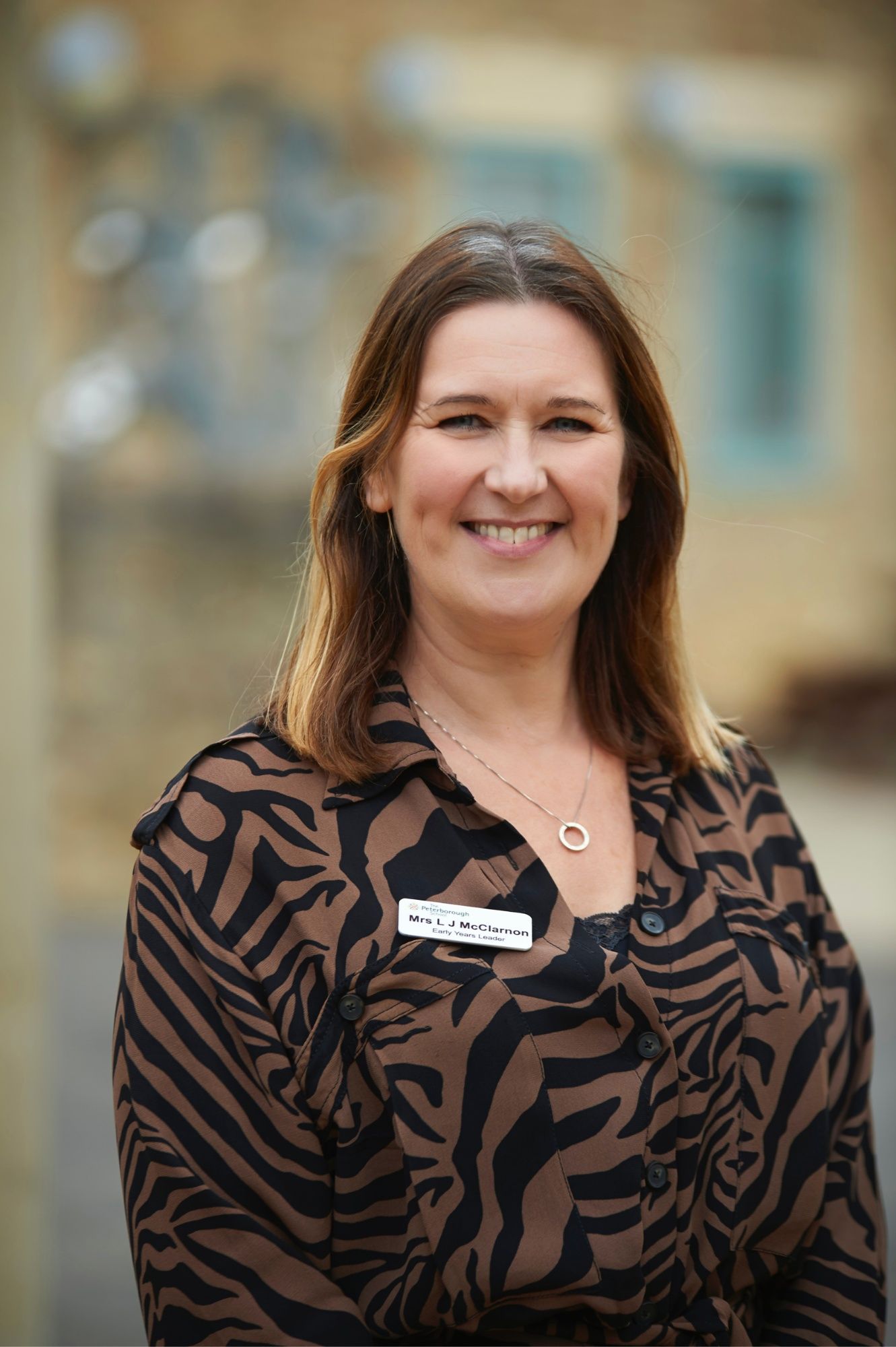 Mrs lesley mcclarnon
Early Years Leader
---
I completed my Bachelor of Education Honours Degree in 1993 and have taught in London, Stamford and several other Peterborough primary schools. I have taught across both Key Stage One and Two but my passion is for the Early Years. I joined The Peterborough School in 2013, taking on the role as Early Years Leader shortly afterwards. I manage the Reception Team and liaise with our Nursery. Additionally, I am responsible for Personal, Social and Health Education in the Preparatory School and I help to organise the Peterborough Country Dancing Festival. Outside of School, I enjoy cycling, gardening and spending time with my family.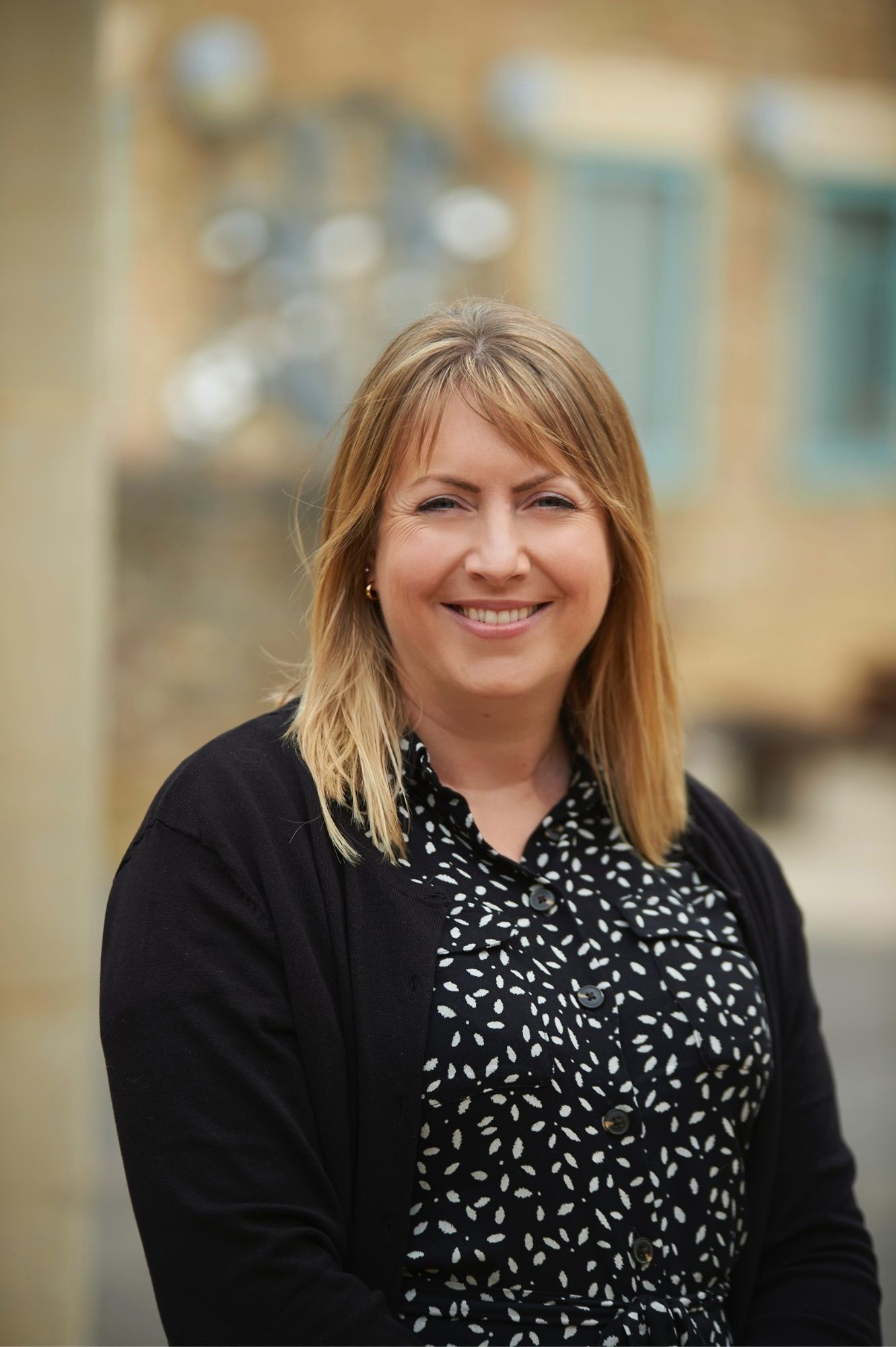 Mrs Rachael ditcher
Key Stage 2 Leader
---
I graduated from Greenwich University with a Bachelor of Science in Education Honours Degree. Since joining The Peterborough School in 2006, I have been a Key Stage Two Form Tutor. In 2015 I became Key Stage Two Leader. This role supports and monitors the progress of each individual child to enable academic progress and the well-being of all pupils.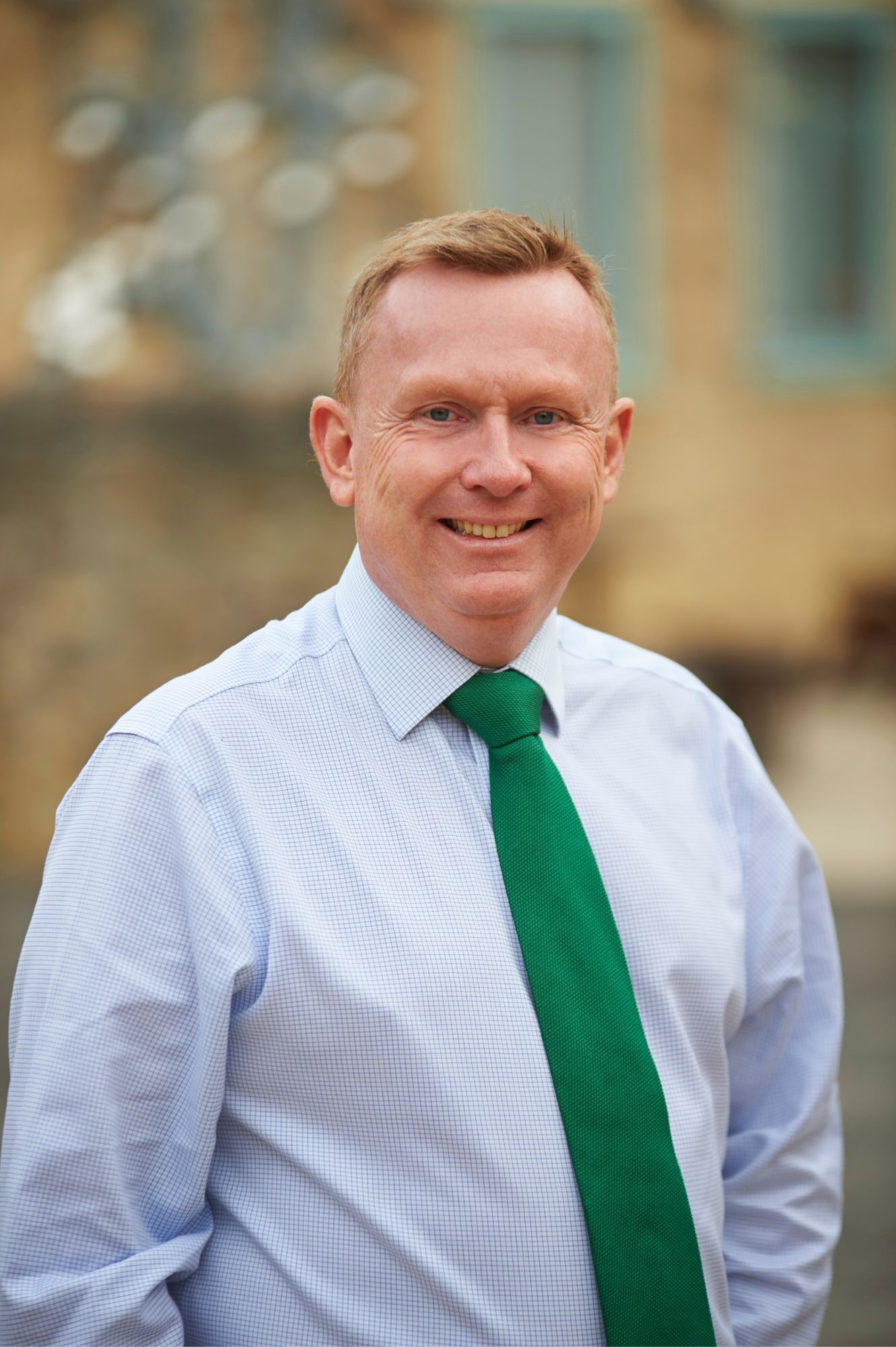 Mr kim bingham
Senior Teacher, Preparatory School
---
I started teaching at The Peterborough School in 2002. Before joining here, I taught in Birmingham and Cairo. I am the Senior Teacher in the Preparatory School, with responsibility for pastoral care, and Form Tutor for 6B. I also run the Preparatory School Choir. I have a Bachelor of Arts degree in Teaching Studies and Music and more recently gained qualifications in Counselling and a diploma for Clarinet performance.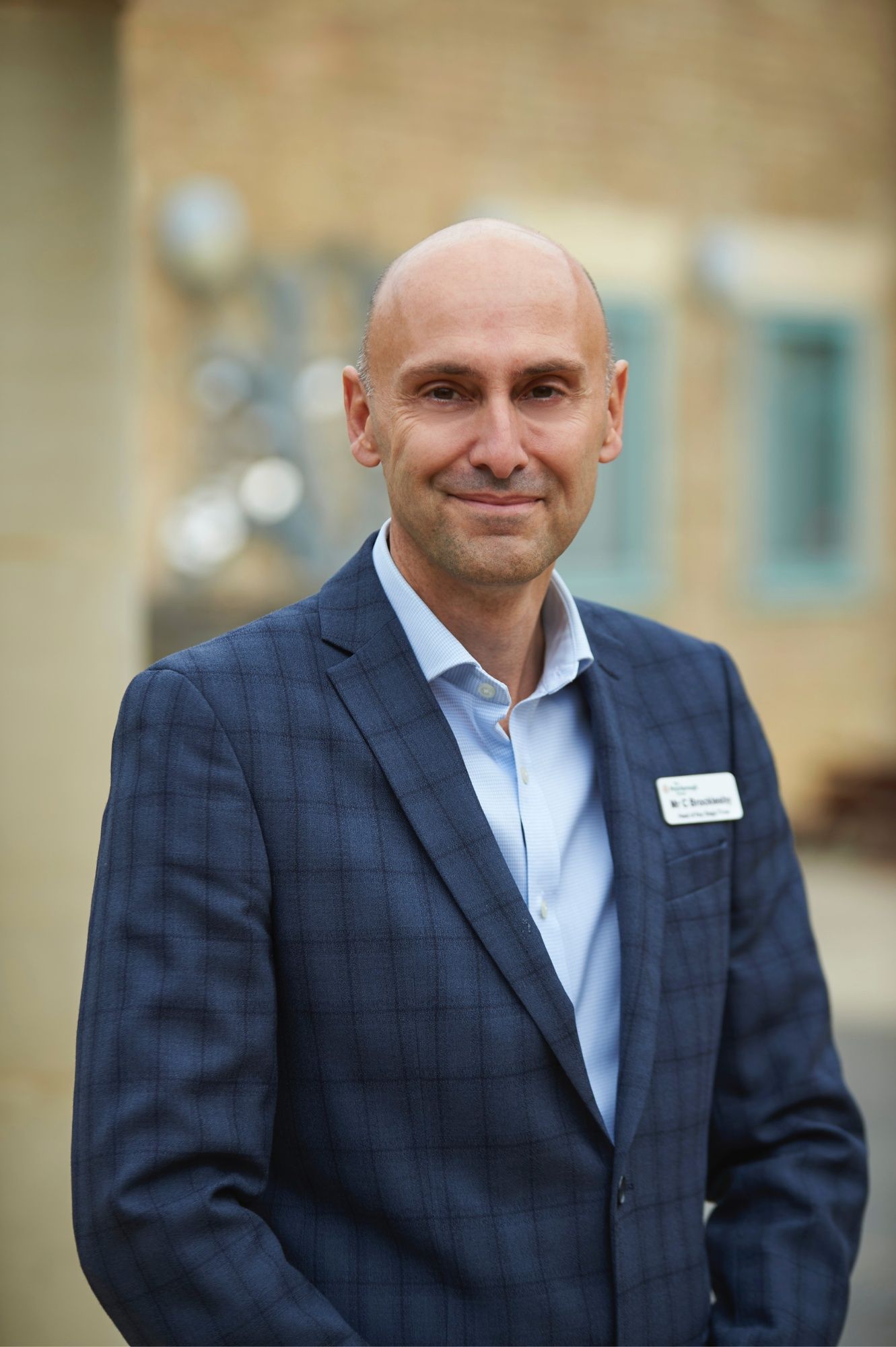 Mr Chris brocklesby
Key Stage 3 Leader
---
I was born and grew up in Peterborough. I served as Head Boy at Ken Stimpson Community School and completed my A-Levels at Arthur Mellows Village College. I studied Combined Arts at Leicester University before completing the round the world trip which inspired me to become a Geography Teacher. I have gained a wealth of experience from a variety of roles in local schools which include Head of Geography, Head of Humanities and Student Support Manager.
As Head of Key Stage 3 I have the day to day responsibility for the academic progress and pastoral care of students in my year groups. I am a big advocate of extra-curricular activities and encourage students to make the most of all the great opportunities that are available to them. I run our Duke of Edinburgh's Award Scheme which is just one example of the many opportunities that are available at our school.
I have a keen interest in most sports, get to the gym when I can and follow The Posh. I also have a massive interest in property development and will tackle any DIY project with varying degrees of success.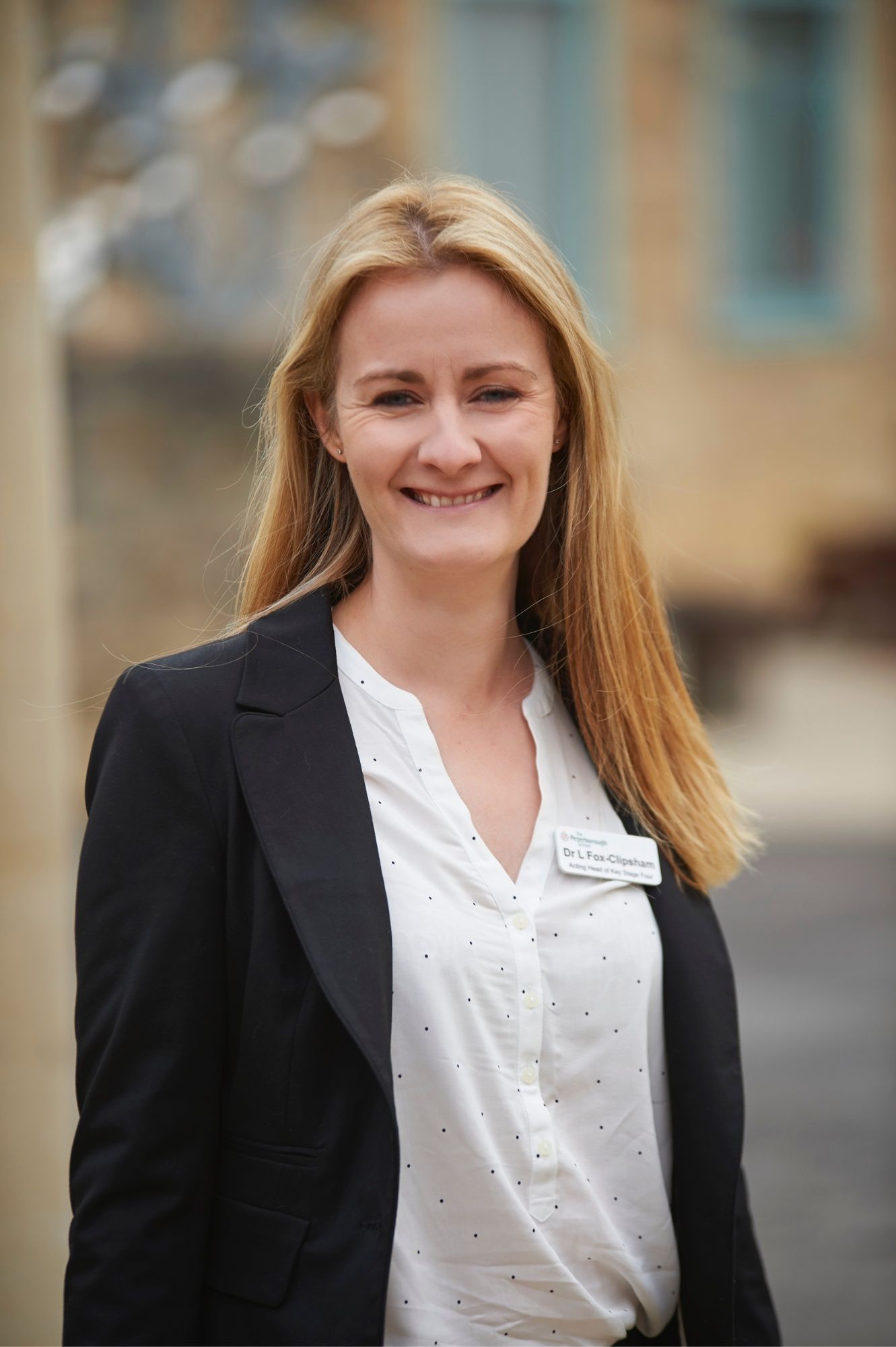 Dr Laura fox-clipsham
Key Stage 4 Leader
---
Being a local girl, I went to Stamford Girls School, before embarking on my academic career. I left school to study Biology, before completing a PhD in Molecular Genetics and Immunology at the University of Liverpool's Veterinary Faculty. After working in a teaching capacity at the University, I was inspired to move into secondary teaching. I gained my teaching qualification from Nottingham University and previously worked at a School in Oakham. I joined TPS six years ago and I am the Head of Careers and Acting Head of Key Stage 4. When not in School I am a very busy mother of three children and when I have the opportunity, I enjoy cooking and tending to my many beehives.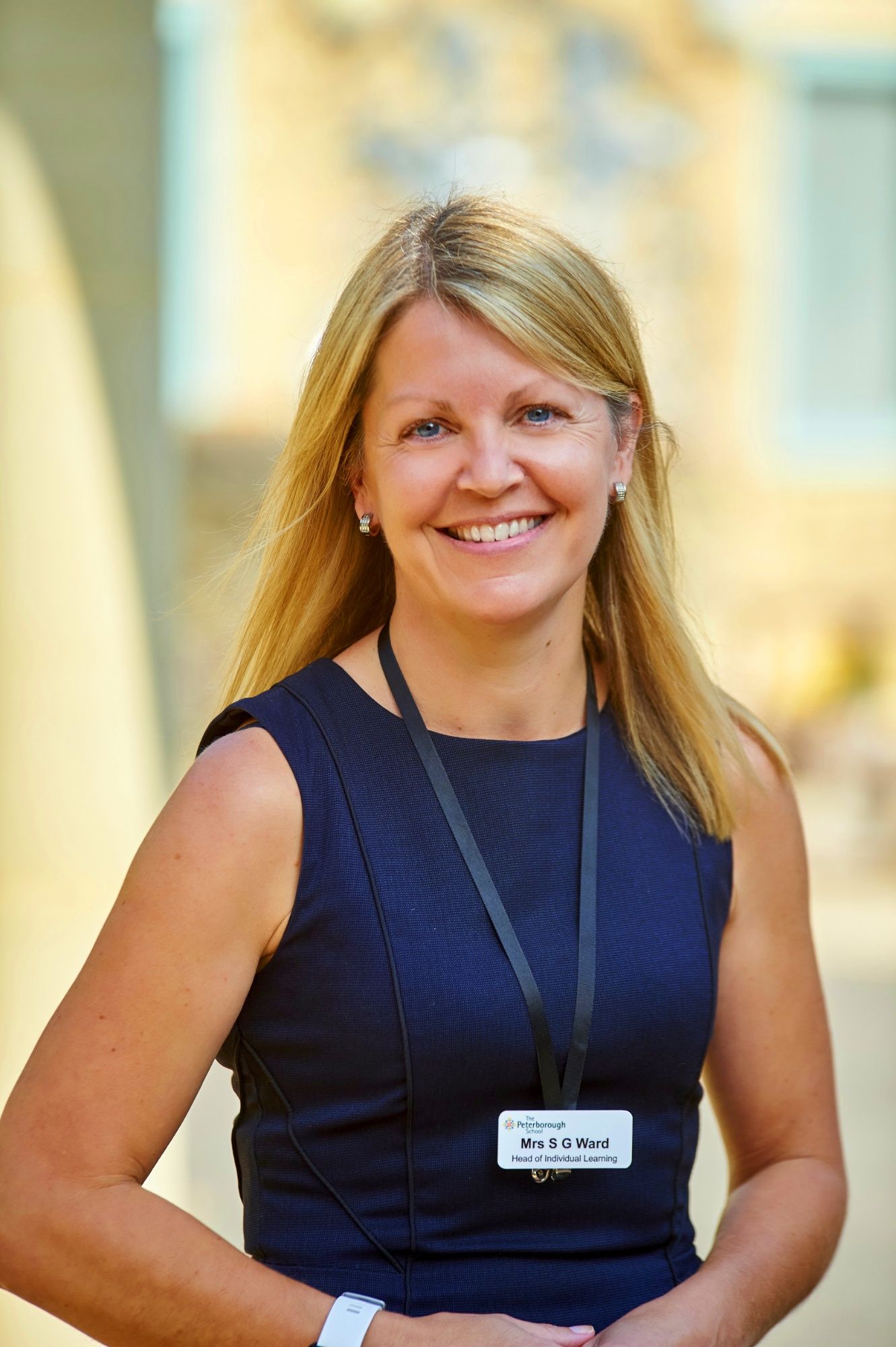 Mrs Sarah Ward
Head of Individual Learning
---
My role means I look after all the pupils in School with Special Educational Needs. When I was young I always knew that I wanted to be a teacher. However, I was also very interested in lots of sports, so I took a degree in Physiology and Sports Science and then after travelling to Australia, New Zealand, America and Canada I gained my PGCE so that I could follow my dream to become a teacher. Initially, I trained to be a Primary School teacher and soon joined Peterborough High School as a Year 4 Form Tutor. I knew immediately that this was a School that I was going to love and have now been here for nearly twenty years. The decision to take a science-based degree proved to be a wise one as after I had my first son, I was able to return to the School part-time as a Science teacher in the Senior School. Gradually I took on more and more responsibilities within the Science department and eventually became Head of Biology as well as a Sixth Form tutor in what was by now The Peterborough School. Following this I took on the role of Head of Key Stage 4 before applying for my current position.
In my current role I work across the entire School, including the Nursery and Sixth Form, so this means my days are full of variety and lots of challenges! I support pupils academically, taking small groups or 1:1 sessions so that we can target specific learning needs, but I also work very closely with all class and subject teachers to ensure the needs of the children are being met in all their lessons. I feel very privileged to be able to spend focused time with individual pupils as it means I get to know them very well indeed. I also work very closely with whole families, and this is very rewarding too. I spend a lot of time liaising with external agencies to ensure all the correct support is in place and this means I am able to share good practice with my colleagues across Peterborough. I am also qualified to administer psychometric tests to assess for learning difficulties and this is always a fascinating part of my role as it means I get to really look in depth at the strengths and difficulties a pupil has and how we can work to help them achieve their full potential. Although my days are always planned, the nature of my role often means that things can change very rapidly if a pupil needs my support straight away. This is often the most difficult yet rewarding aspect of my job as it means I have to react quickly, but the results are usually that a pupil has experienced care and support when they need it most.
I am extremely lucky to work alongside Ms Ella Drew, who is a highly experienced Learning Support Teacher and is the champion of 'Pupil Voice'. As well as being a first-class academic support teacher with a wealth of knowledge of Special Educational Needs, Ella enriches the lives of so many pupils through her bespoke Well-Being and Emotional Support programmes.
I still enjoy all kinds of sports and love to walk for miles (ideally up a mountain), go mountain biking and most recently have discovered the delights of paddle boarding and canoeing.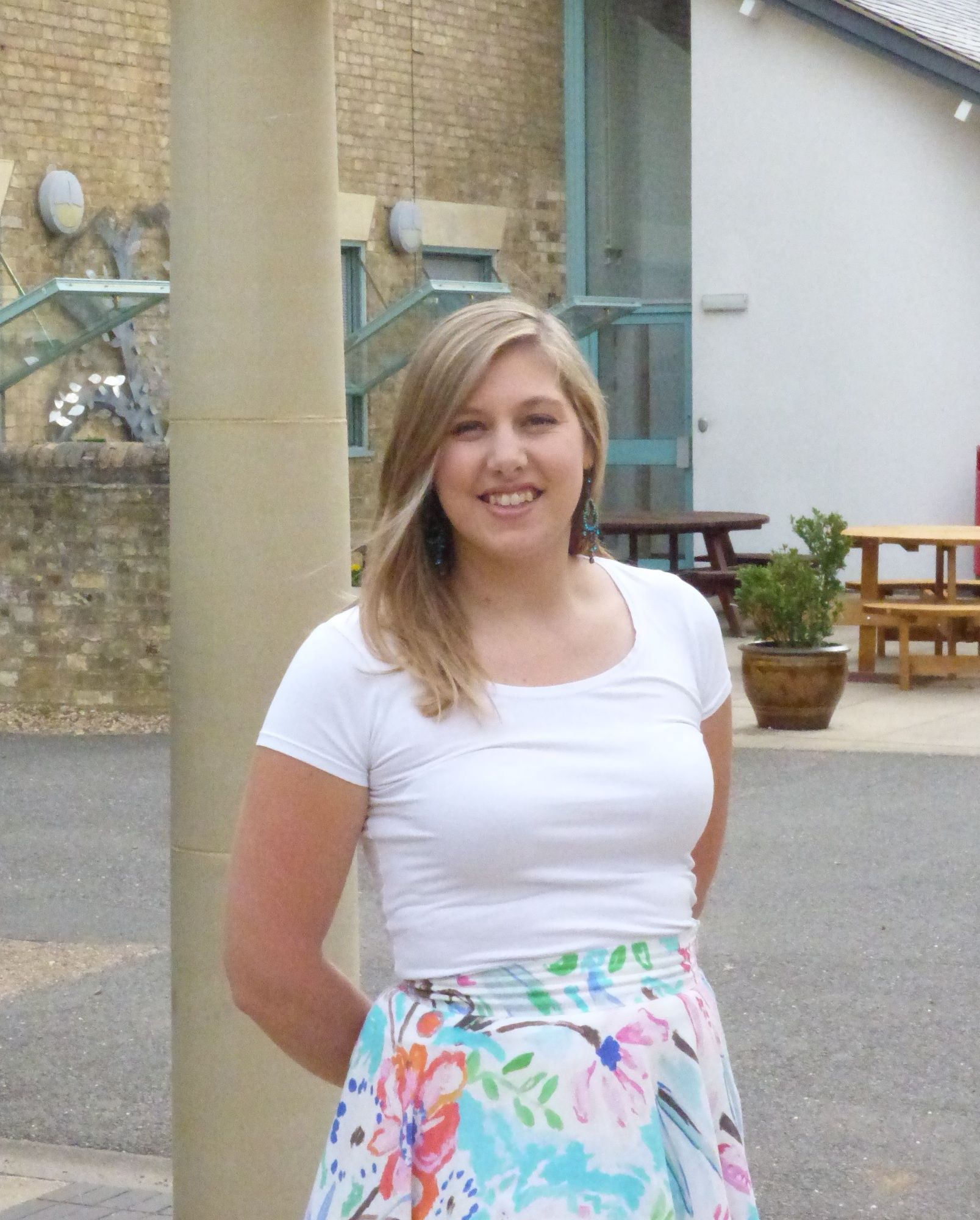 Mrs Helen brookes
Senior Tutor for Year 7
---
This is my fifth year at The Peterborough School as a Teacher of English and as the Senior Tutor in Year 7. I will be one of the first points of contact for the new Year 7s and parents throughout the year. I am keen to ensure that each student feels happy and secure in the first part of their journey into Senior School and as House Coordinator, I encourage enthusiastic participation in events and activities that secure points for each of the four Houses at the school: Mandela, Newton, Spencer and Eliot.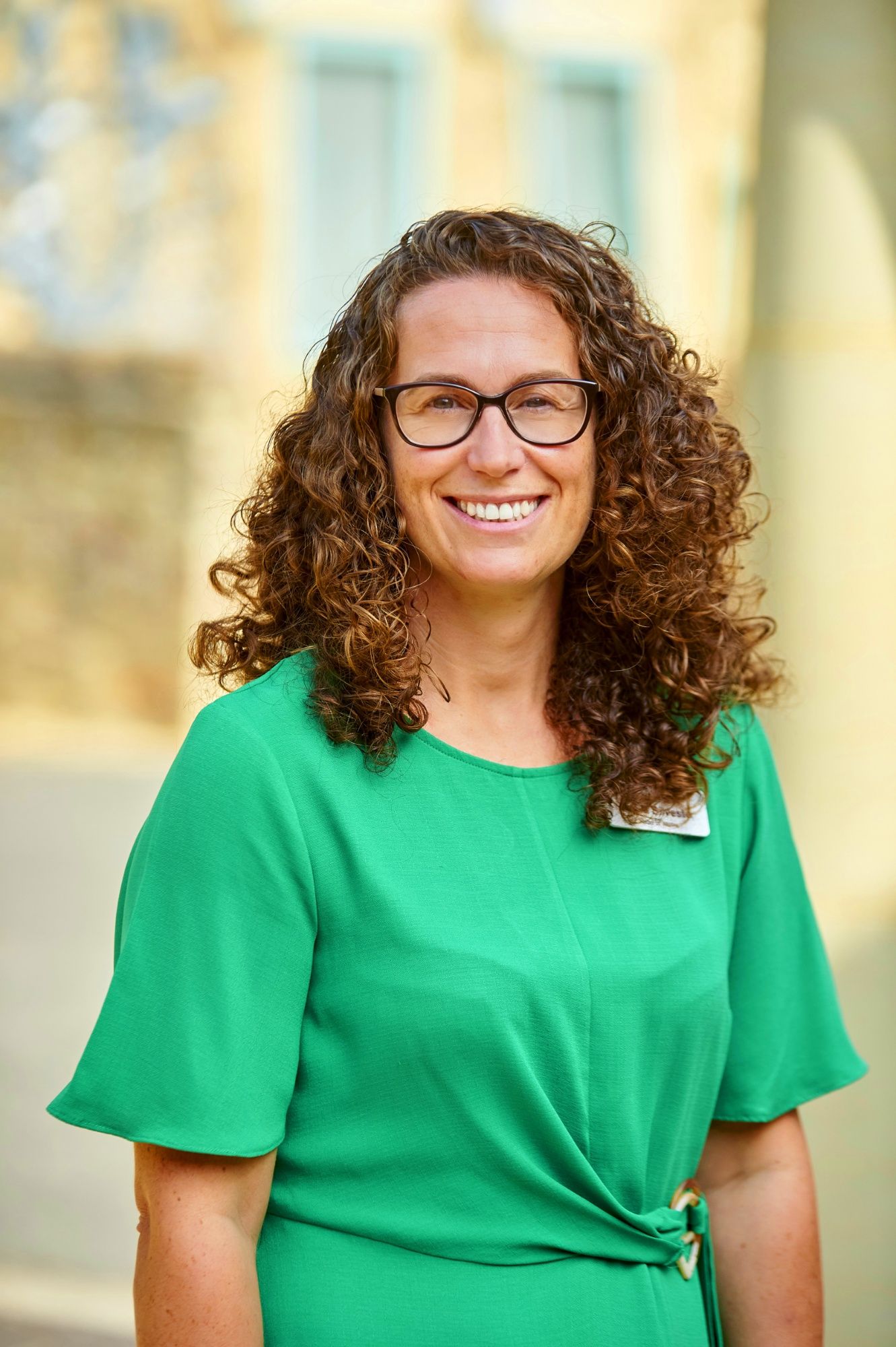 Mrs Megan silvester
Head of Mathematics, Senior School
---
After undertaking a combined honours degree in Mathematics and Sociology, I completed a PGCE at Leicester University in 1999. I joined The Peterborough School in 2013, after spending 14 years at Neale Wade Community College as Key Stage 5 Coordinator in Mathematics. In 2019 I took up the role of Head of Mathematics.
As Head of Mathematics, I work closely with the Mathematics department to ensure students experience enjoyable and stimulating lessons, where they feel challenged, yet supported. This role also involves preparing students for additional examinations which maybe required for their chosen degree courses. My duties facilitate students participation in engaging and enrichment events such as the UK Team Mathematics Challenges and Pi Day.
I am a keen runner, cyclist and swimmer and have completed two Half Ironman Triathlon Events. I enjoy a variety of outdoor activities such as paddleboarding, hiking and skiing. My passion for skiing has led me to organise the school Ski trip for students in years 5-13. I have recently started to learn to play the saxophone.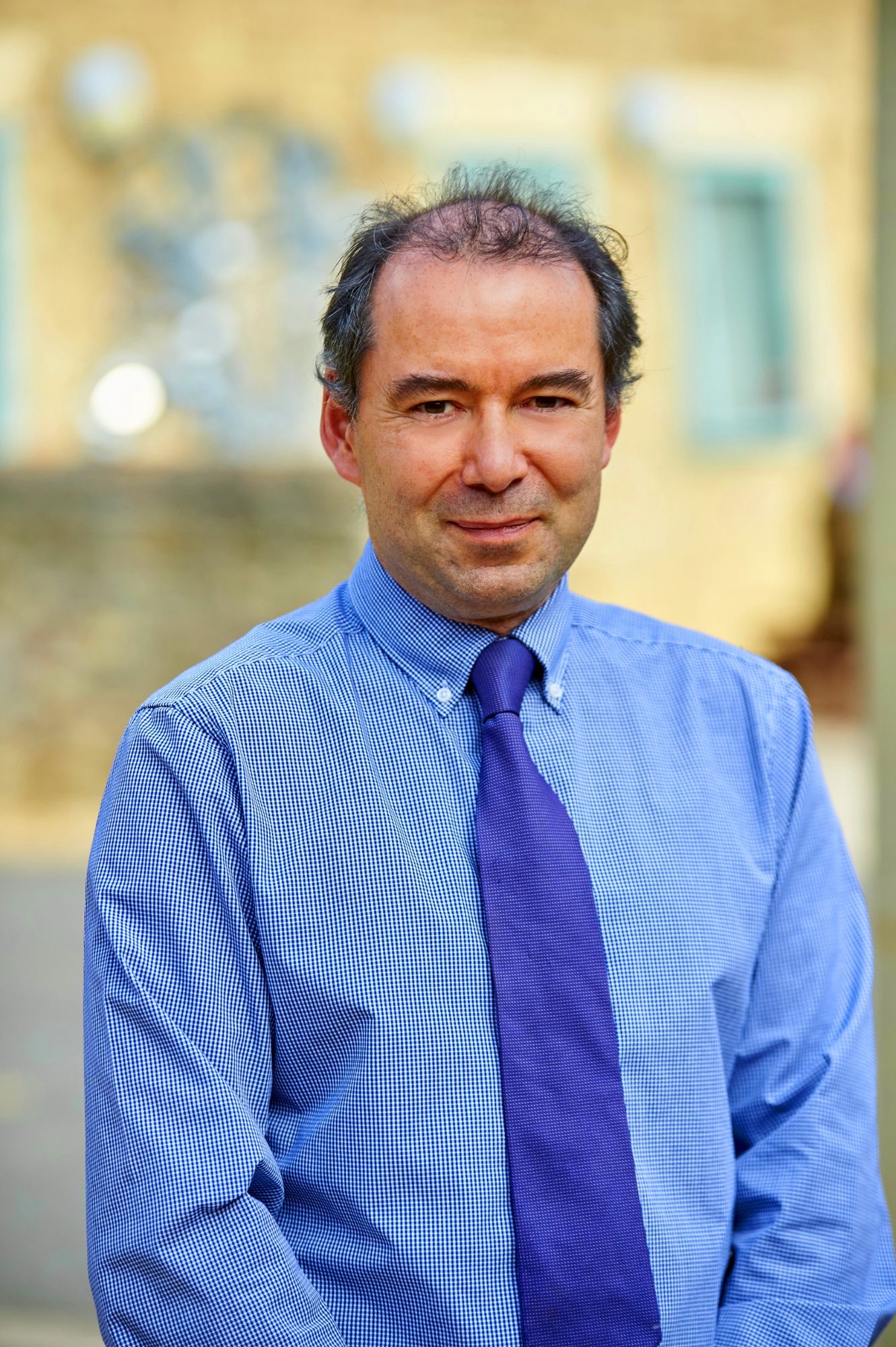 Mr Steve Law
Head of Science, Senior School
---
I joined TPS in January 2008 as Head of Science and in charge of Physics. My role as Head of Department has allowed me to develop and evaluate my teaching and learning skills, manage an active department and ensure students reach their goals. The overriding principle with my department is to ensure lessons are centred on the student and that activities allow the student to become fully involved in each lesson. I encourage my department to always look for practical actives to capture the students interests.
Additionally, the importance of extracurricular activities can not be underestimated. For example, my department created strong links with the BFMA (British Flying Modelling association). This has linked plane building in multiple year groups, from Year 6 to Upper Sixth, to their entries in the annual international competitions. We also have had in recent years CREST Discovery, Bronze, Silver and Gold groups, across various year groups.
Mrs Constanze wagner-lees
Head of Modern Foreign Languages (MFL), Senior School
---
I first started as Head of Modern Foreign Languages at The Peterborough School in 2017. Having completed my BA Honours Degree and PGCE at both Jena University in Germany and with the Open University in this country, I have worked at various secondary schools locally, including in Spalding and Corby.
Apart from overseeing all departmental matters and teaching French, German and Spanish, I also take the lead in MFL Teacher Training (SCITT) here at TPS, a role that allows me to help develop not only the pupils I meet on a daily basis, but adults looking to join the teaching profession. Additionally, I am a Form Tutor in the Key Stage 4 team.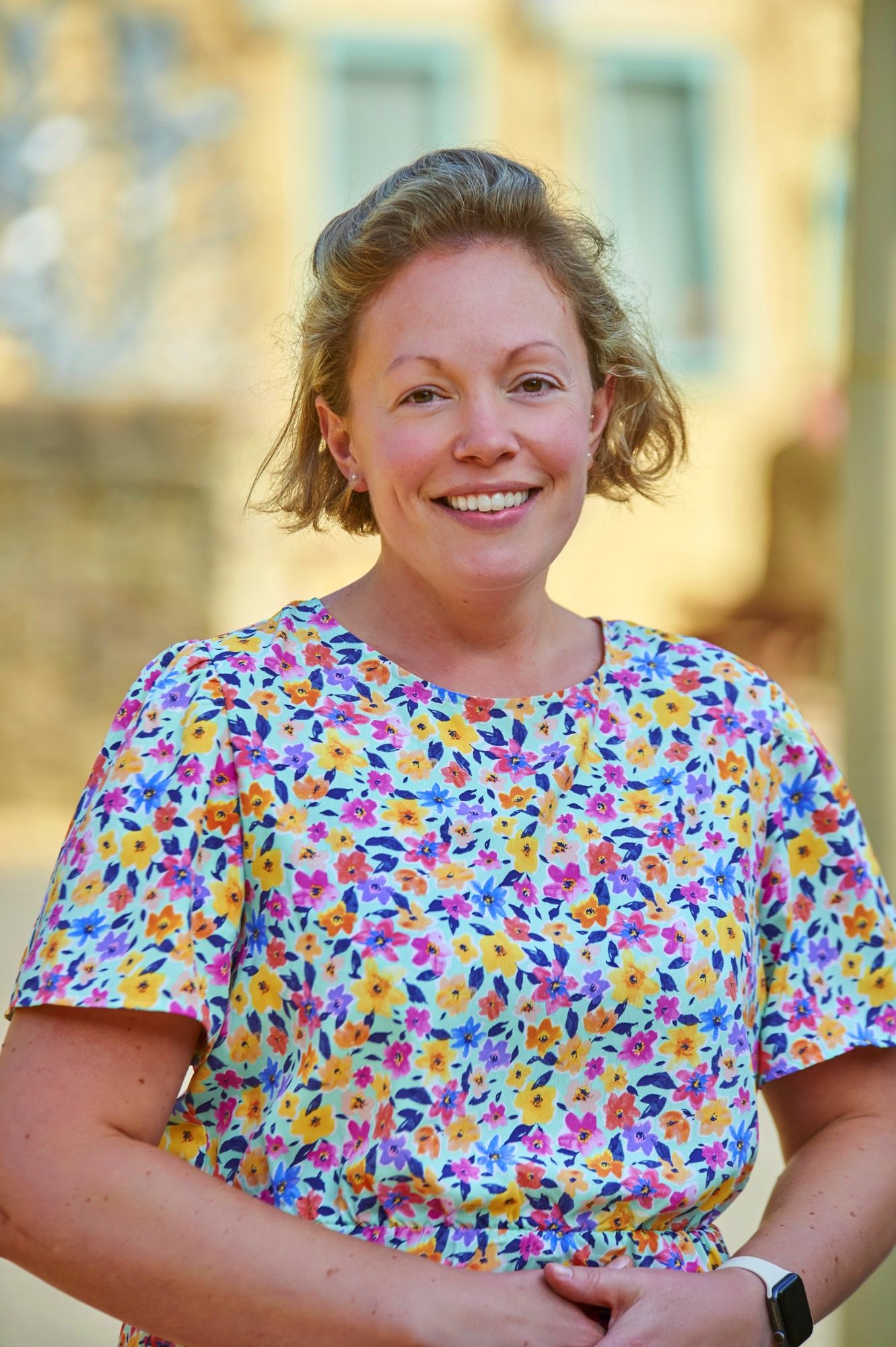 Mrs Leigh Wisdom
Head of Humanities, Senior School
---
I joined The Peterborough School in September 2017, having previously taught for eight years at other schools around the Peterborough area. I have a degree in Environmental Science from York and a Masters Degree in Teaching and Learning.
My role at TPS is managing the Geography and History Departments. I support students and staff and ensure that the curriculum is enjoyable, rich and varied allowing students to excel in their pursuit of these subjects. Outside of the Humanities Department I am also Deputy Head of Mandela House and I verify the Duke of Edinburgh Award programme in school. If I am not to be found doing any of those things, I will be outside in the field with students getting close to some interesting Geography! Outside of school I enjoy swimming in pools, lakes and rivers, running and walking my dogs with my daughter.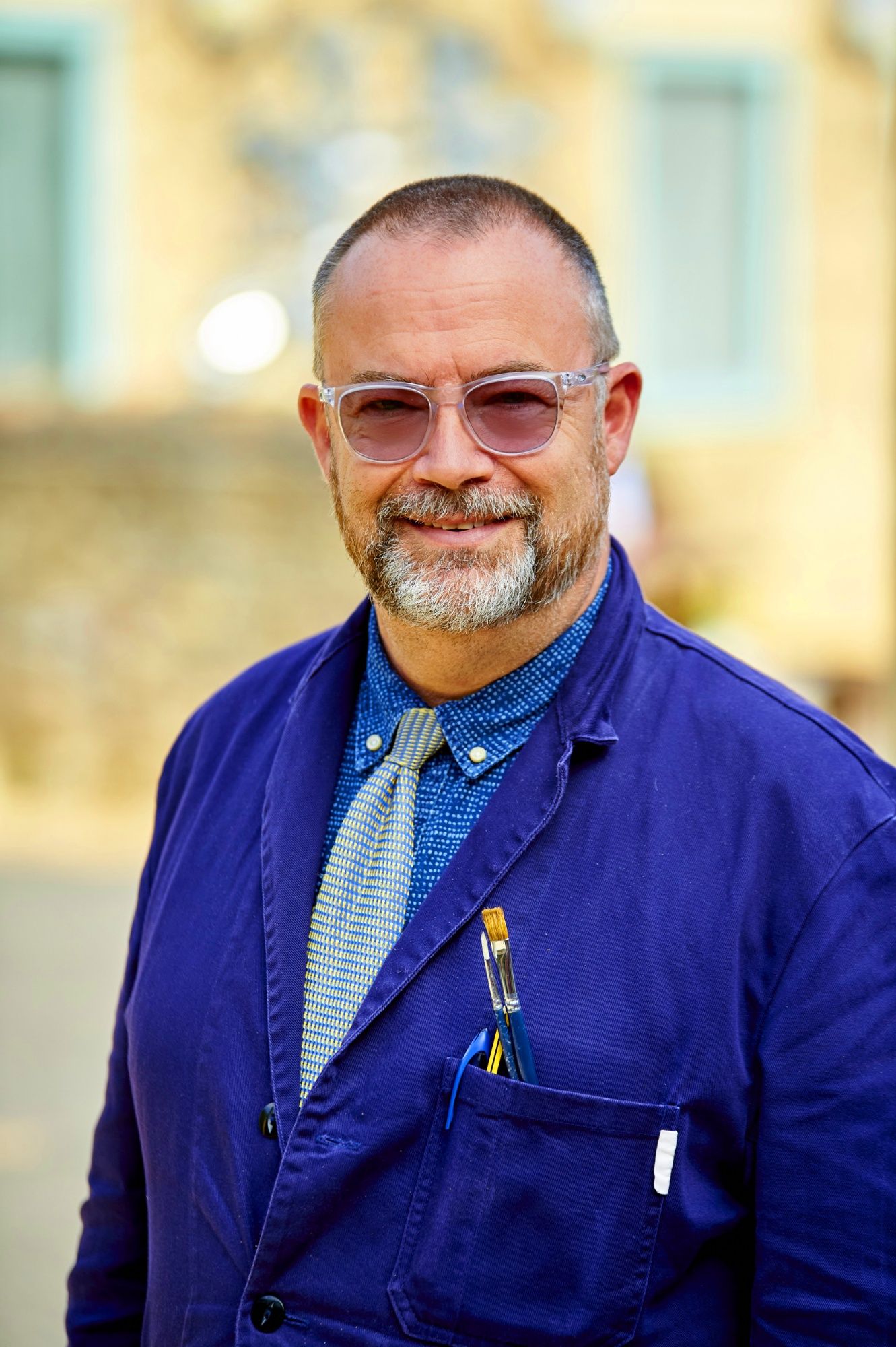 Mr Andrew Harwin
Head of Art and Design, Senior School
---
I have a Degree in Fine Art, specialising in Painting and Printmaking, and a Post-Graduate Diploma in Art History. I started my teaching career in a large Comprehensive School in Cambridgeshire, before moving to the then Peterborough High School in September 2000.
My main focus is always teaching Art. Like a kind of Alchemy, I believe the manipulation of basic materials to create visual art is a fundamental aspect of the human experience, and that everyone should have the opportunity to develop their visual literacy. As Head of Department a manage the Department on a day to day level and oversee the administration of GCSE and A level Examination courses.
I am also currently the Chair of the Staff Community Committee, I oversee the committee of Staff Representatives, liaising with the School management to represent Staff and help develop Staff facilities. I have been a Sixth Form Tutor for many years.
Outside of School I enjoy Gardening, Cycling and Ceramics. I have cycle toured through Europe, riding from the north coast of France 3000 miles to Athens, I have also ridden from Lands' End to John O'Groats. I have my own Ceramics studio at home and love making work both hand-built and thrown on the wheel. If I had my time again, I would have done a Ceramics Degree, perhaps one day I will!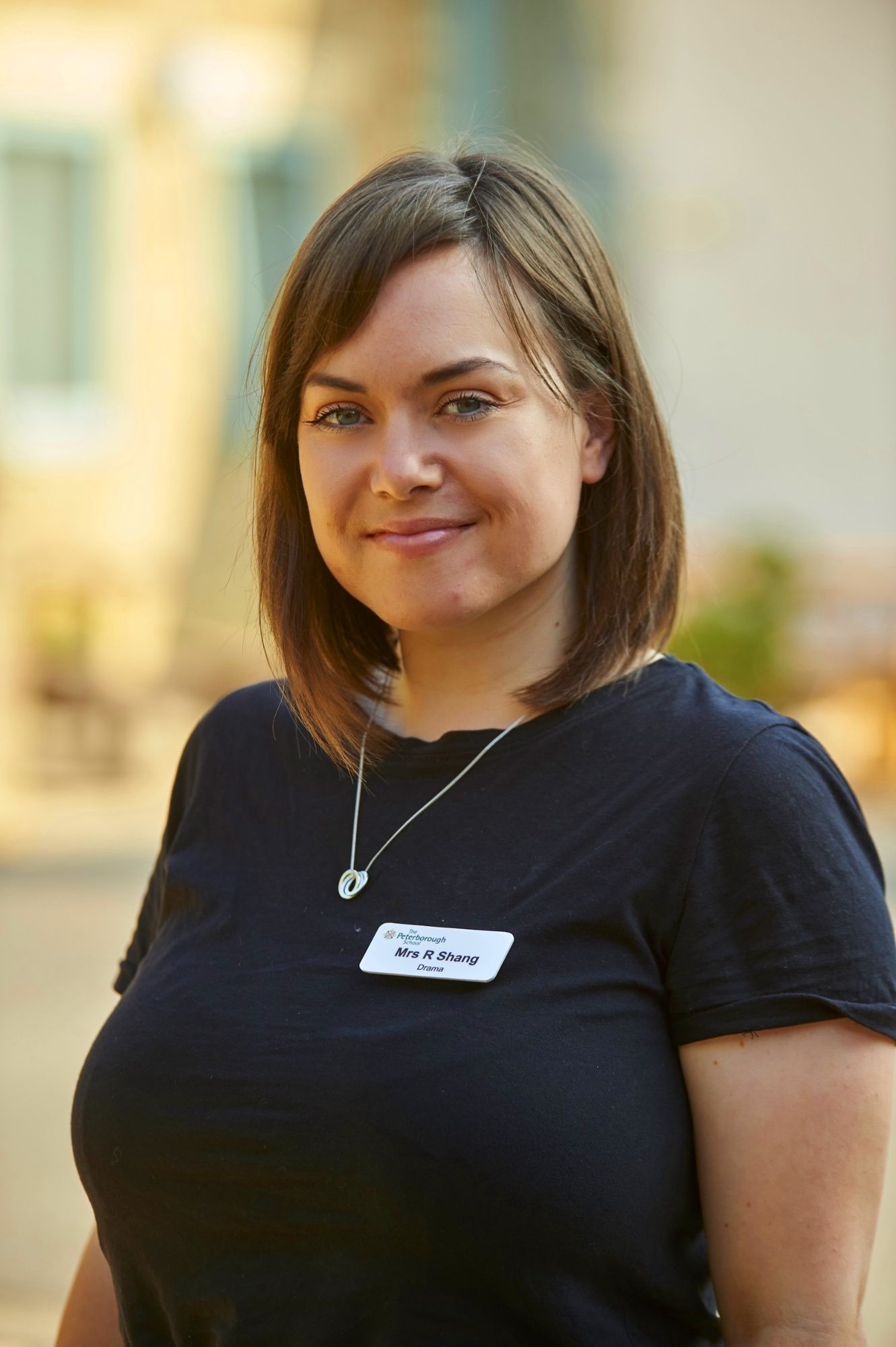 Mrs Rachel shang
Head of Drama, Senior School
---
For as long as I can remember Theatre has long been a passion of mine, and it was the only thing I wanted to do from a very young age. Involving myself in any school related drama activity, as well the local Stagecoach group with some amateur dramatics along the way, the path eventually took me all the way to my degree and I graduated from Royal Holloway, University of London in 2008 with a BA Hons Degree in Drama and Theatre. I worked for a time as a teaching assistant in local schools, as well as running children's holiday clubs and drama workshops in schools. It was this experience that inspired my decision to teach, and I did my PGCE teacher training at Royal Central School of Speech and Drama in London, graduating in 2012. I started my career at the independent school, Emanuel School in London, before moving back to Peterborough and starting at TPS in 2014.
I am Head of Drama at TPS which involves teaching all curriculum Drama from Year 6 to Sixth Form, and this also involves managing Speech and Drama delivery, and overseeing extra-curricular activities such as the School Musical and other productions. I am also PSHE co-ordinator for the Senior School.
Going to the theatre and reading are my two main hobbies and help me relax after busy days at school - they also help inspire me for any future productions at school!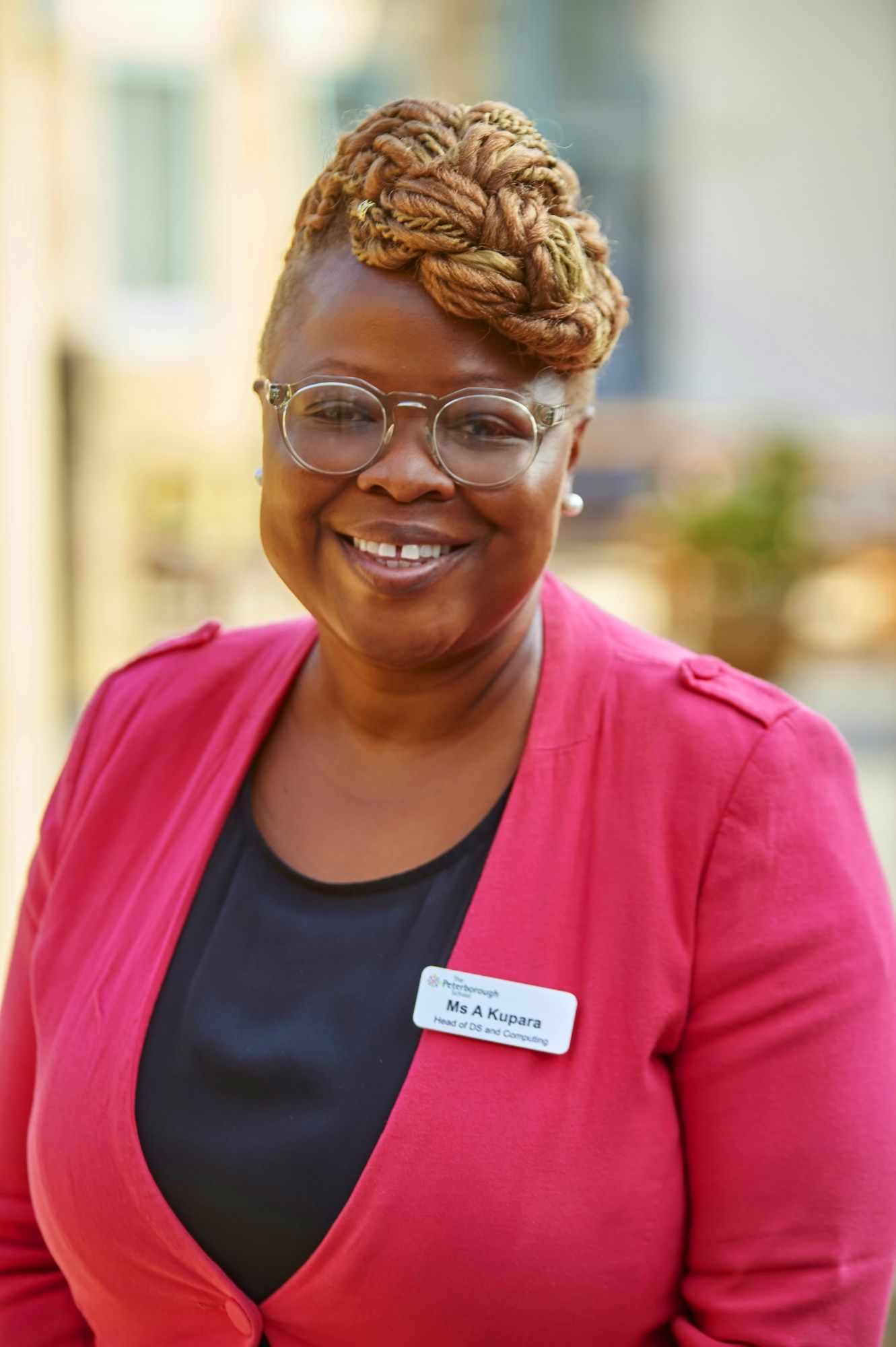 Ms Alice Kupara
Head of Computing and Digital Strategy, Senior School
---
I have been working in Peterborough schools since 2006, joining The Peterborough school in 2017 as Head of Digital Strategy and Computing. My journey and interest in Computing started as a humble editor for an informal school magazine when I was doing my A levels in Zimbabwe many years ago. The creative and gaming capabilities of my first encounter with a computer sparked my curiosity and interest in the science behind the machine leading to my Bachelor's degree in Computing at Sunderland University. My experiences teaching A level and as subject leader observing transition challenges in the Sixth Form led to my Masters in Education degree at Bedford University 2014.
My main passion in my role is to enthuse all the students I teach and equip them as either functional digital citizens or provide a good foundation for the ever-expanding array of careers in Computer science. As a woman in tech, I continue my pursuit of helping girls see that they can.
On the Digital Strategy front, I work closely with the Senior Leadership Team and lead the IT Support Team shaping our dynamic digital vision. The aim is to ensure all experience and access enabling technologies suited to their roles in our school community. Beyond the "job" I am largely an outdoorsy person. I enjoy travelling and experiencing different cultures and food. I also do like a good film or series.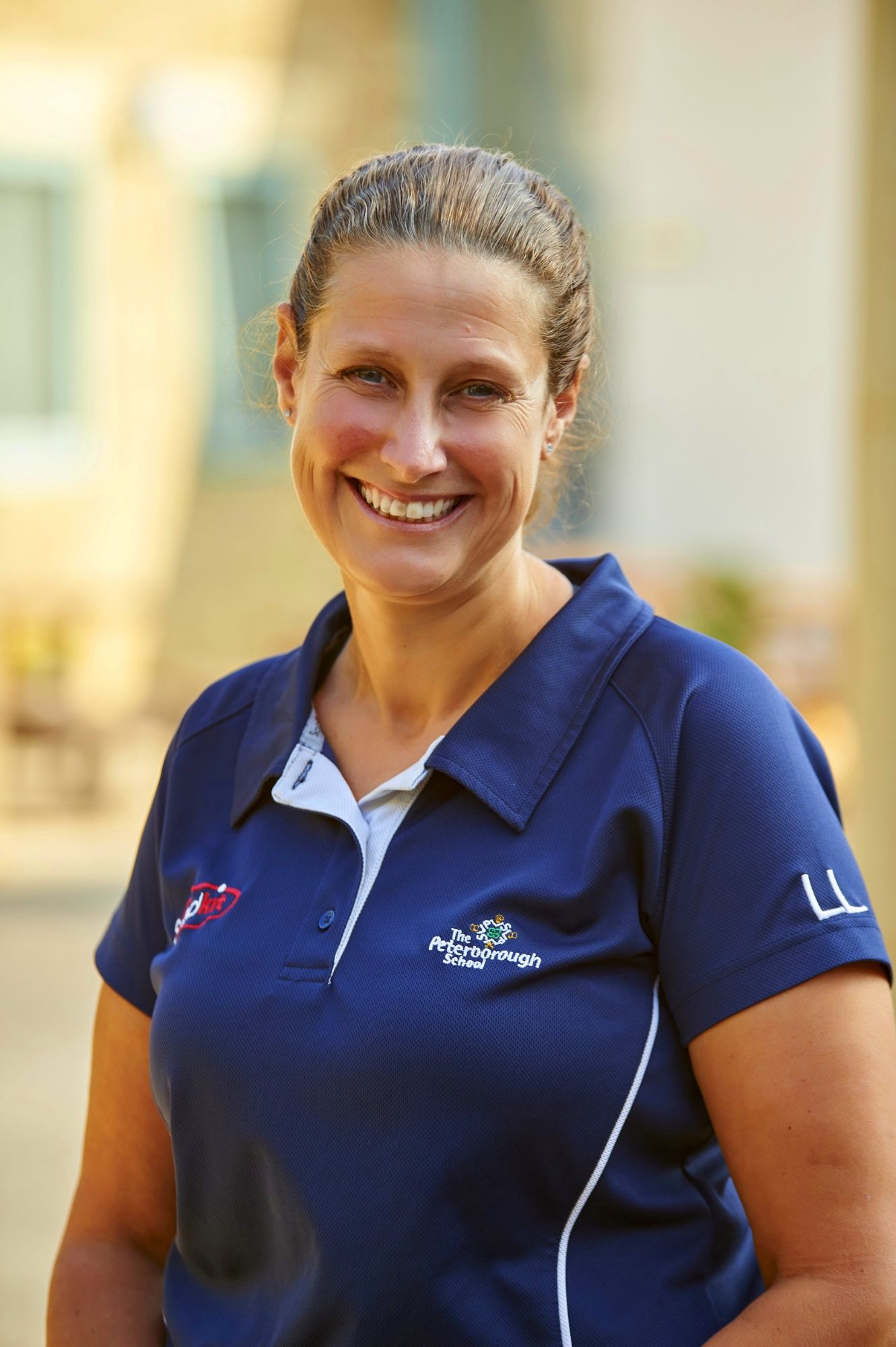 Mrs Louise Lane
Head of Girls' Games, Preparatory and Senior School
---
After gaining a BSc in Sports Science and a PGCE in Physical Education, I have taught PE for 19 Years in a range of Primary, Middle and Secondary Schools. I have been at TPS for the past 10 years, becoming Head of Girls' Games in 2019.
I teach all pupils from Reception to Sixth form, including delivering the GCSE practical and A Level syllabus. I am responsible for A Level academic PE and the running of the PE department alongside the Head of Boy's Games. This includes planning the curriculum, club and fixture programme as well as developing a Strategy for Sport at the School.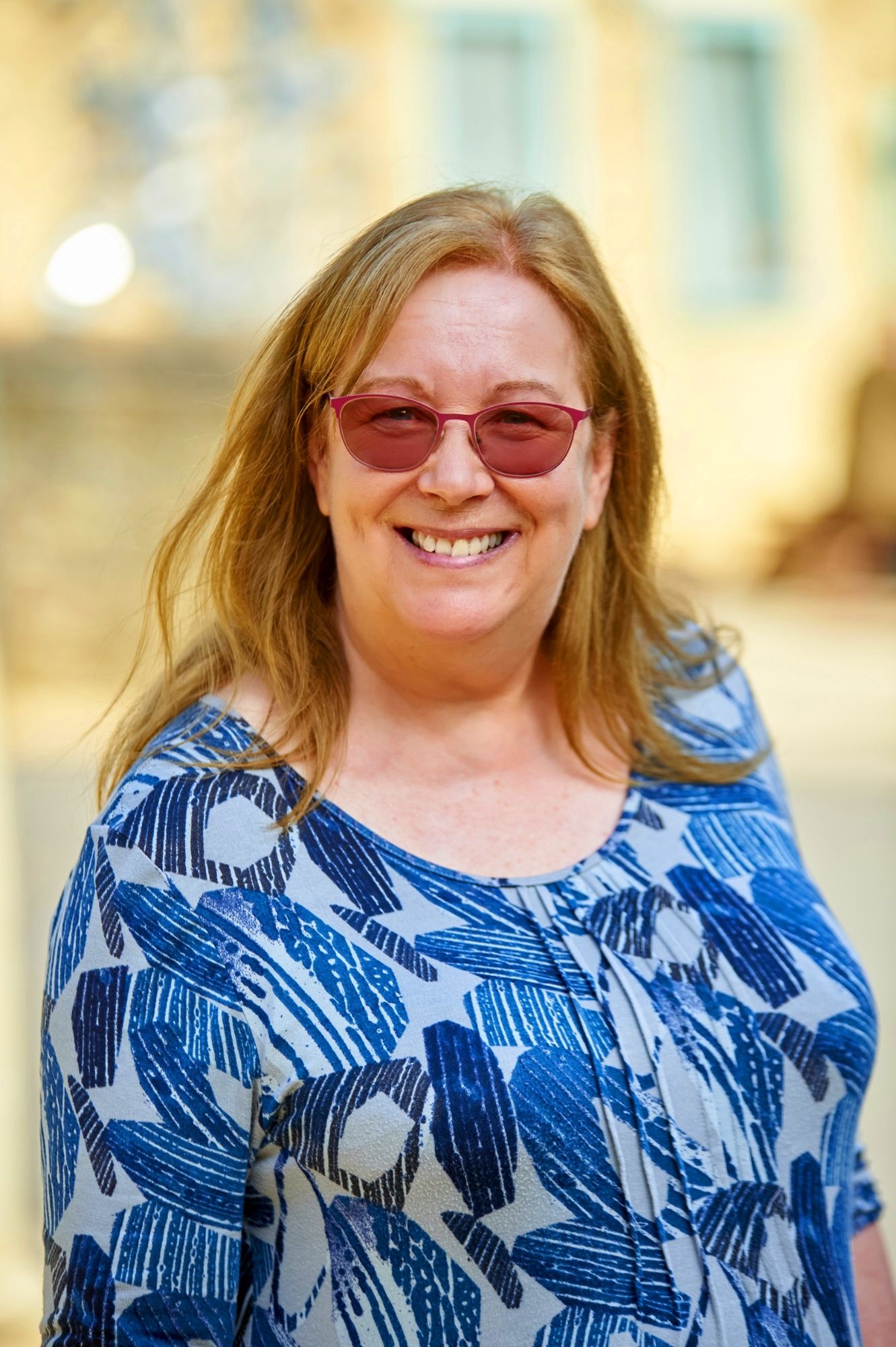 Mrs lynette grinyer
Head of English, Senior School
---
I have taught English at TPS for seventeen years, having previously taught in Greece, Germany and the USA, as well as in England. As Head of English, I enjoy teaching throughout the age range in the senior school and I am particularly experienced in working with examination groups. One of my proudest moments at TPS was when the English Department won a Good Schools Guide award for excellent performance at A Level.
In addition to teaching English, I co-ordinate EPQ in the sixth form, encouraging pupils to work independently on their chosen project which they study alongside their A Levels.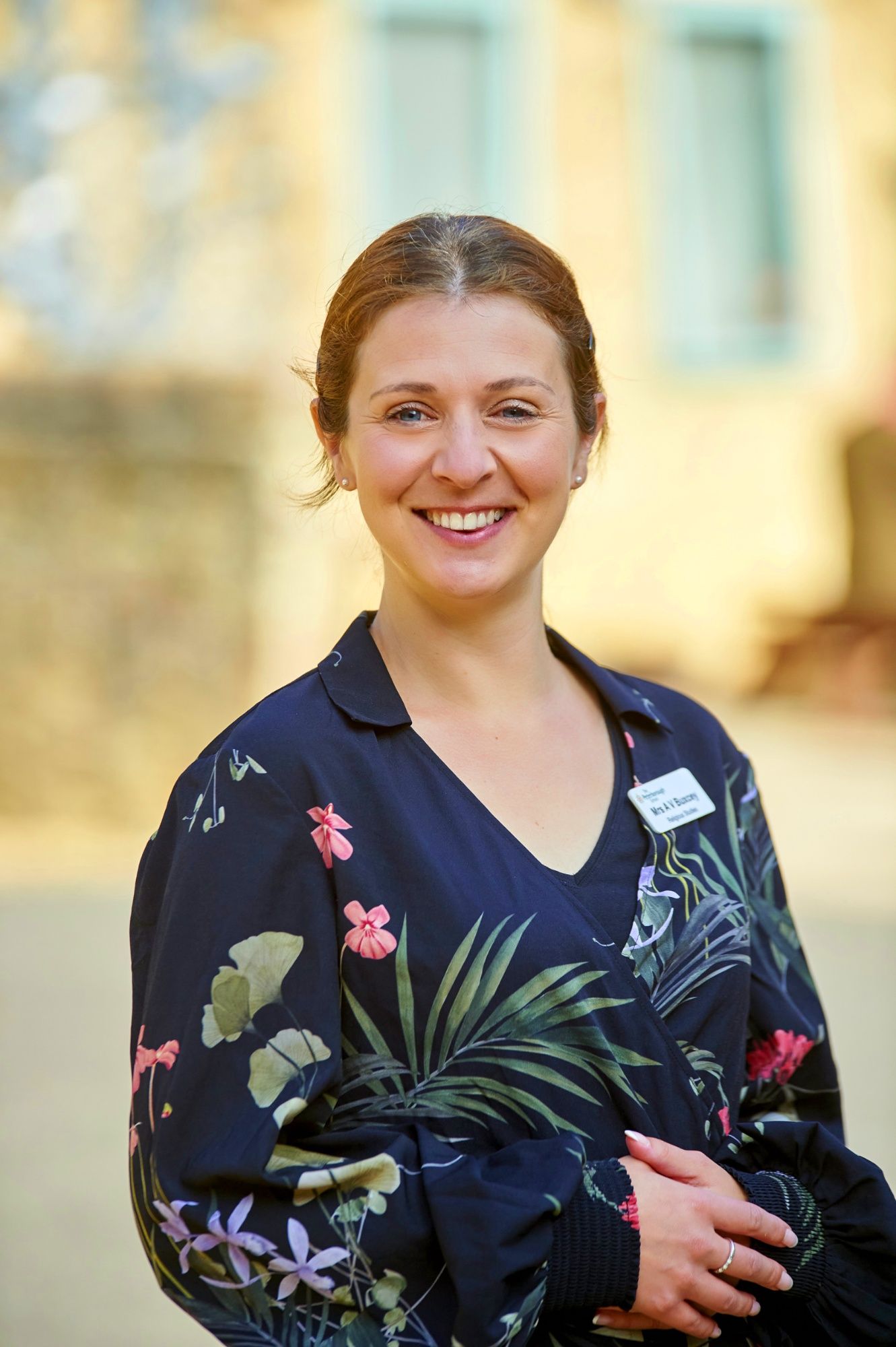 Mrs Anna Buxcey
Head of Religious Studies and Teacher of History, Senior School
---
I have been at TPS for 10 years, which have gone by very quickly! I have a BA in Ancient History and Egyptology and a PGCE in Religious Education, so I teach History at TPS as well as leading the Religious Studies Department. Beyond School, I have recently gained a Diploma in Feline Care, Behaviour and Welfare and I try to support the work of local cat charities as much as possible.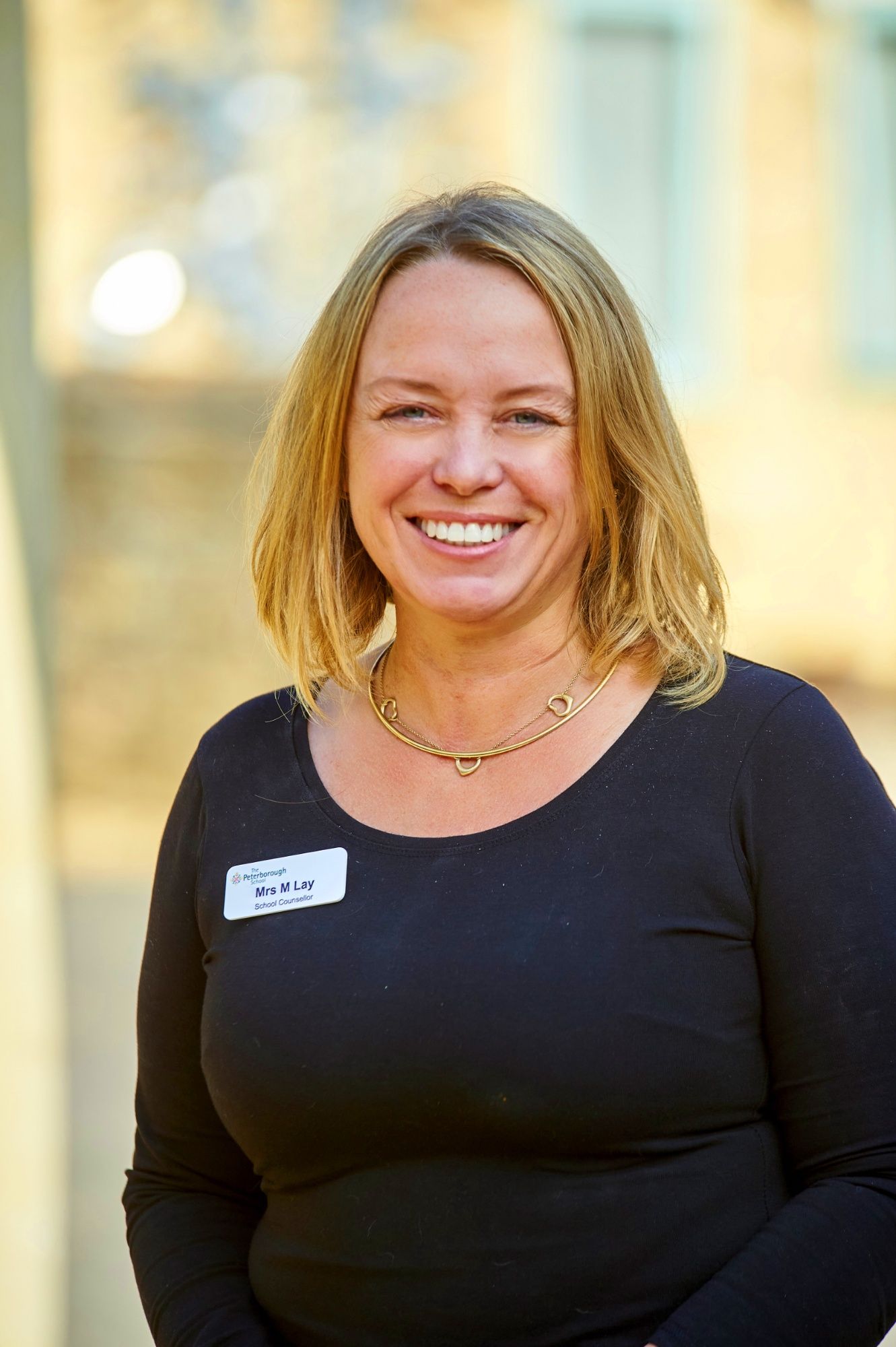 Mrs Michelle Lay
School Counsellor
---
I was born and grew up in a small village in Essex, before moving to the Peterborough area in 2001, when my husband's work relocated. I have been at TPS now for over seven years joining in March 2014, prior to TPS I worked in rehab psychiatry an adult mental health ward within the NHS, before undertaking my training and qualifications in Counselling and Psychotherapy. Since graduating from The Sherwood Institute I have continued my professional development with more specialised training including play-based therapies which enhances my work with the younger years.
My role at TPS encompasses the whole School from Reception to Sixth Form, where I meet with students who experience a variety of feelings and emotions. Each young person is seen on a 1:1 basis and their support is individualised to meet each young person's needs. I work with many other agencies to ensure that each young person receives the best care and support available to them. I deliver group sessions for yr11's focusing on managing exam stress, and introducing the students to Mindfulness-based techniques to help regulate the emotions students can experience at this time.
Since the beginning of the COVID-19 pandemic, my role has adapted to focus on whole school wellbeing, and I am able to offer support to colleagues as I trained to work with both adults and young people. I am an active member of Peterborough Citizens within TPS, leading the Mental Health Youth Team, working with students from TPS and other senior schools across Peterborough, we are currently working on a national campaign with TPS students writing a speech that MP Paul Bristow read out in Parliament in November.
Outside of TPS, I am Clinical Services Director for Young Peoples Counselling Service, which is a mental health charity covering many areas within Cambridgeshire, I also have a small private practice working mainly with young people aged 17-25yrs.
When I am not at work, I enjoy walking my two dogs Gracie and Betty, trips in our motorhome, baking cakes from the many 'Great British Bake Off' books I own, and Kayaking the River Nene in the warmer months. I have a grown up son who is in the British Army based in Windsor and take every opportunity to visit, I enjoy being able to spend time with my extended family, many of whom still live in Essex.