Home
The School and Nursery enjoy beautiful, extensive grounds on one leafy campus close to the heart of Peterborough
The Peterborough School is a member of the Woodard group of schools, which is the largest collection of Church of England schools in England and Wales and one of the principal educational charities in the UK.
Founded in 1895, and formerly known as Westwood House and Peterborough High School, it is a day school educating young people in a caring community. The campus is situated in 11 acres of beautiful grounds close to the city centre and pupils, staff and parents enjoy its safe environment.
Since September 2010 boys have been admitted into Years 7 and 12, making us now fully co-educational. The Governors of the School announced this programme of expansion to build on many years of outstanding success.
Videos
Have a look at the first of our videos and see what Your Story at The Peterborough School could be
Welcome to the Nursery & Preparatory School
Welcome to the Senior School
Welcome to the Sixth Form
Our Aim
The aim of the School is to unlock the potential of each and every child. It will develop Academic Excellence, a Passion for Learning, Creativity, Confidence, Teamwork, Leadership Skills and Spiritual & Moral Values in a stimulating environment and will enable pupils to achieve success in an ever-changing world, from six weeks to Sixth Form and beyond.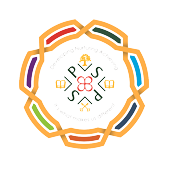 There are many wonderful aspects to an education at The Peterborough School and students will enjoy numerous experiences and activities which cover many different areas, both within the School timetable and outside it, either at School or as a member of outside organisations.
The aims of the School are to develop, nurture and enable pupils to achieve across seven particular areas and we believe that experiencing and gaining recognition in all these areas will provide them with a truly all-round education.

Find Us
The Peterborough School Thorpe Road Peterborough Cambridgeshire PE3 6AP
Contact Us Online