Art & Design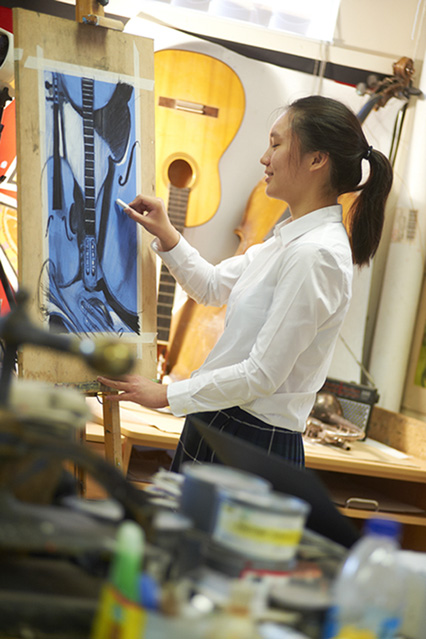 Art and Design lessons recognise that the visual arts stand at the heart of human civilisation; that from the earliest times mankind made its mark, whether as simple decoration, visual record, self-expression or as a response to the spiritual. Every object we possess bears the mark of an artist, craft-worker or designer. The Arts are also at the heart of our intellectual and spiritual lives; along with literature and music, the visual arts enable us to respond to every aspect of our lives.
The Art and Design department provides a stimulating environment in which each student can reach their full potential, develop their capacity to learn about and observe the world in which they live, communicate ideas using visual language, learn to use a wide range of materials, respond imaginatively to ideas, images and objects and also value the contribution made by artists, crafts-workers and designers. Above all we aim to enable all students to enjoy and appreciate Art and Design in all its forms.
Art and Design is taught in well-equipped, light and airy studios. Facilities are available for students to work in a wide range of techniques including painting, drawing, ceramics, textiles, printmaking, 3D work and photography. Each room has its own bank of computers which allow students to utilise digital technologies within their work.
Students in Years 7-9 are taught a broadly based curriculum designed to create a foundation of skills, knowledge and understanding. They experience a variety of techniques which can include painting, drawing, printmaking, textiles, ceramics and work in 3D. The Key Stage 3 course aims to instil a love of the subject and provide a strong base upon which students can build at GCSE and A Level.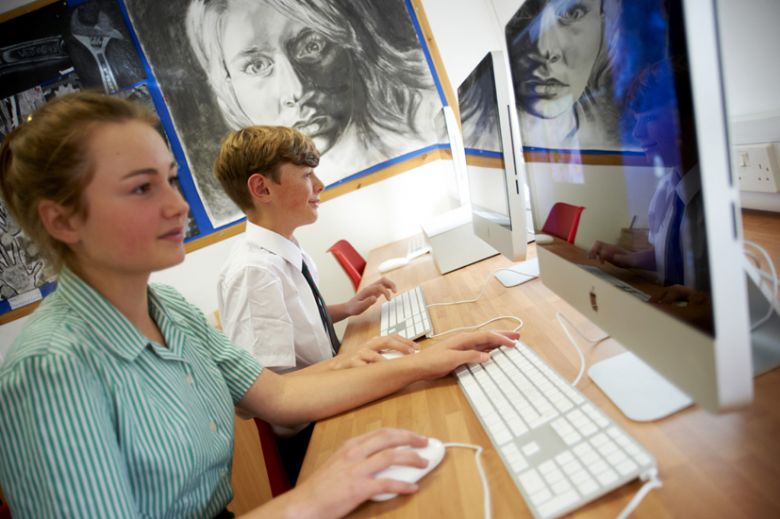 The GCSE Art courses are exciting and challenging; students are introduced in greater depth to a wide range of media. There are two endorsements to choose from: Fine Art in which students work in painting, drawing, photography,mixed media and sculpture, and Art Textiles in which students will focus on creating art using predominantly textile materials. These courses are taught in two discreet groups by specialists in the subject. Both courses are run using the OCR syllabus; students complete the Portfolio Unit (coursework) worth 60% of the final grade and undertake the final exam in Year 11 which involves preparation time and a ten hour examination worth 40% of the final grade.